texas school of baseball, southlake, Southlake, Grapevine, grapevine, texas, school, baseball, youth, tournaments, dallas, fort worth, ft. worth, ft worth, camp, sport, training, league, teams, pitching machine, dallas ft. worth, Dallas Ft. Worth, Dallas Fort Worth, baseball camp, texas school, texas camp, Fenway Park, Wrigley Field, Camden Yard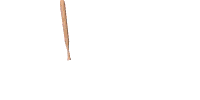 Texas School of Baseball
Company Headquarters:
2100 Crooked Lane, Southlake, Texas 76092
Phone 817-329-4246
Fax Line 817-488-2898
Email tsob@flash.net

-Select Baseball complex opened in spring-season 1995, now expanded to four fields modeled after major-league parks: Fenway Park, Wrigley Field, and Camden Yard.

-Six indoor hitting lanes with arm pitching machines 40-75 mph.

-Four instructional lanes with professional hitting and pitching personal trainers available.

- Spring, summer, and fall leagues designed for select players ages 9 to 18.

1999 Fall Program | Tournament Schedule | Personal Trainers Available | Map to TSoB